Cape Town Capital Case Study
Making your online business loans easier to obtain
- Web Development - Web Design
Introduction
Cape Town Capital is a finance company that specializes in small business funding. The company reached out to us to redesign their existing website and improve the overall user experience.

Goals
The previous website had several limitations, including a dated design and a lack of user engagement. Our design approach focused on modernizing the website with a fresh look and feel, while improving the overall user experience. One of the key features of the website was the custom interactive application form, which would allow users to easily apply for small business funding.
We built the new website using WordPress, a popular content management system (CMS) that allowed us to easily manage the site's content and integrate various features. In addition, we utilized Vue.js, a progressive JavaScript framework, to enhance the website's interactivity and improve the user experience.
Challenges
During the development process, one of the main challenges was the implementation of the custom interactive application form. This form required a complex algorithm that would help users to better understand their funding options and complete the application process smoothly.
Solutions
To address the challenges faced during the development process, we utilized advanced technology to build the custom interactive application form. We used Vue.js to create a dynamic and interactive form that allowed users to easily input their information and receive real-time feedback. In addition, we integrated various APIs and backend technologies to automate the application review process and provide a faster turnaround time for users.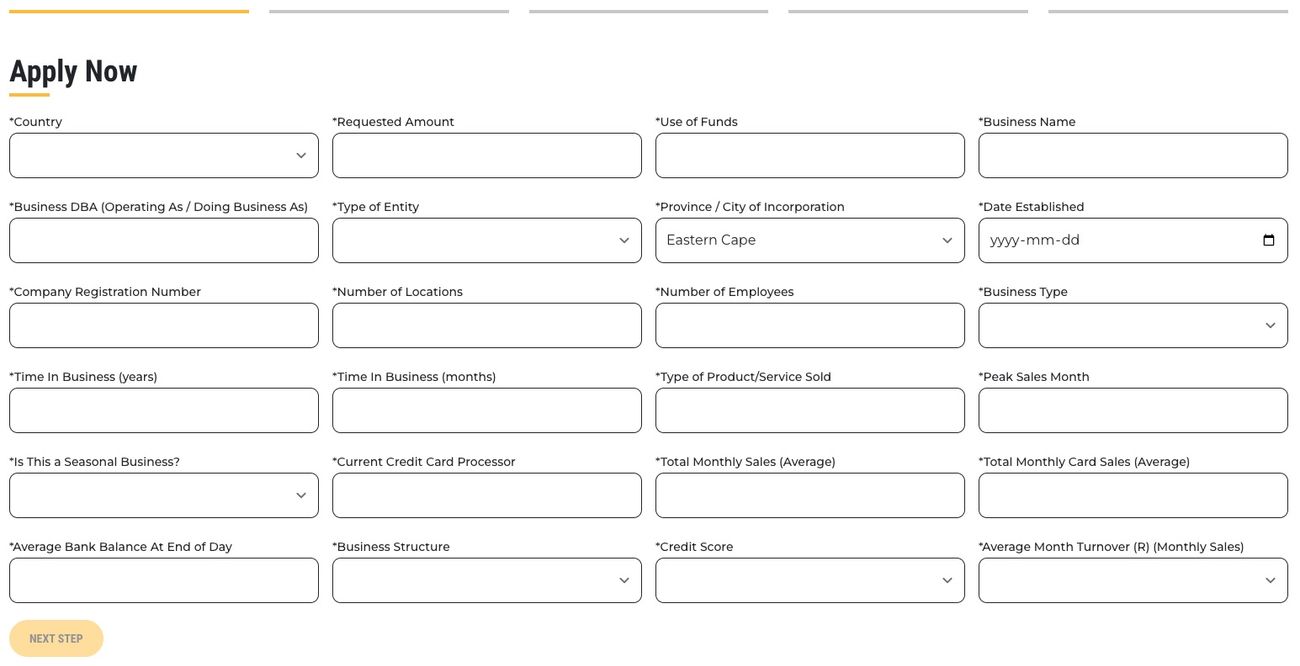 Results
The client was extremely satisfied with the new website design, which had a modern and professional look that accurately represented their brand. The custom interactive application form also received positive feedback from users, who found it much easier to navigate and complete the application process. As a result, the client saw an increase in user engagement and a higher conversion rate.
Before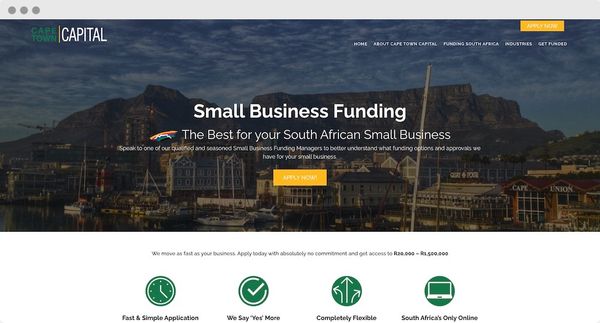 After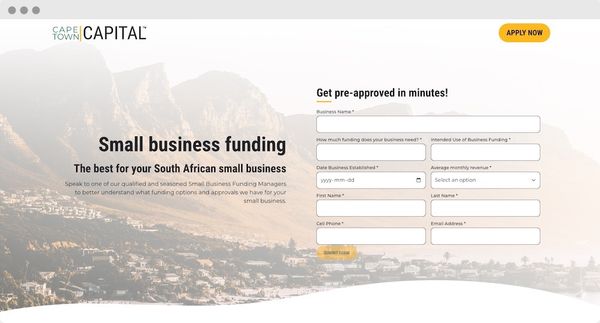 Conclusion
Overall, the redesign project was a success, providing a better user experience for Cape Town Capital's clients and improving the company's online presence. The use of WordPress and Vue.js allowed us to efficiently develop and integrate advanced features such as the custom interactive application form. We look forward to potentially implementing more advanced tools to further improve the website in the future.